Posted on Apr 29, 2014 under
etc...
,
Raves
|
Comments are off
I love my Yurbuds.  I've used them for training for years.  I try other buds and earphones from time to time, but always come back to the yurbuds because, well, they're so amazing.  I think right now I have 3 or 4 pairs (some with mic's some without) that I've purchased when I found myself somewhere without a set.  Can't go wrong

I almost always buy the Inspire or Inspire Pro.  Being a glasses wearer I prefer the in-ear styles to the over-ear ones.
Yurbuds also recently came out with a Vivid line – bright colours to suit your mood, match your clothes, or just mix it up a bit.  Kinda fun and hey, why not!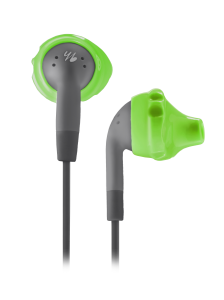 They also have a limited edition "Boston Strong" set.  This came through my email this morning:
yurbuds® Supports Running Community with Sponsored Boston Team and Donation to the Challenged Athletes Foundation – Endurance Sportswire | Endurance Sportswire.