Posted on Aug 09, 2016 under
Raves
|
Comments are off
Several months ago I was sent 2 pair of sunglasses from
XX2i's
recent collections: the Bermuda and the Hawaii.  I've been wearing these shades on and off since then and seriously considering laser corrective surgery to correct my near-sighted-ness.   I don't really enjoy the contact lens experience, but these sunglasses have me really wanting to be able to wear non Rx sunglasses.
1st About the Styling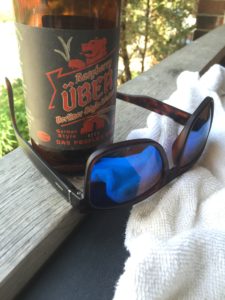 The Bermuda is more of a casual driving/day at the beach, chilling on the deck kinda frame.  Very comfortable with good coverage and lightweight though it's design is heavier in appearance.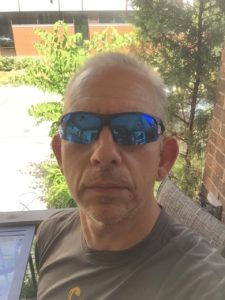 The Hawaii is more the traditional sporty wrap-around sunglass that many of us use for training and racing.  The wrap around gives exceptional coverage and reduces any side-on glare that would otherwise fatigue your eyes during a long day in the sun training or racing.  The Hawaii is also nicely ventilated so fogging isn't an issue.  (Trust me: If a sunglass will fog, it'll do it on my face 🙂 )  The nosepiece and arms on the Hawaii are bendable so that you can get the best fit for your face and rarely (if ever) need to be distracted by them while training or racing.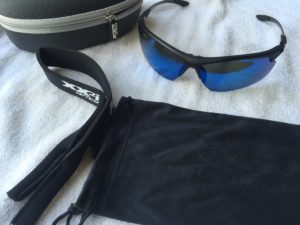 Shown above here is the Hawaii along with the hard-case, neck-strap and bag that comes with XX2i sunglasses.  It's a really well put-together and high value for the dollar package.
The Optics
Like all XX2i lenses the optics on these 2 models are exceptional.  The lenses are highly impact and scratch resistant (good for me because I drop them A LOT).  The 2 sets I received came with a lightly reflective blue lens that is so pleasing to the eye that even the harshest mid-afternoon sun is easy on the eye. Both sets have polorized lenses and zero-distortion grinds.
But Wait! There's More
XX2i sunglasses come with.. a LIFETIME warranty.  A quote from their website:
WARRANTY: Lifetime Warranty! No questions asked, you break or scratch them, send them back to be replaced for a nominal shipping and handling fee!
Kinda hard to beat that. Seriously.
And because they know you're shopping on line and maybe you'll get them, wear them for a bit, and discover that you don't truly love them, they have one of the best return policies I've ever encountered:
RETURN POLICY: 365 Days! We know it may take some time to try on and get comfortable with a pair of sunglasses bought online so that's why we give you a full year to do so! That's right, take up to 365 days to determine if you want to keep them and if not, send them back for a full refund less any shipping and handling fee.
Wrapping It Up
I really can't say enough good things about XX2i sunglasses in general and specifically about these 2 new releases from XX2i. The styling, amazing optics, the kit they come with and, perhaps almost as importantly the price point, make XX2i my favourite eyewear manufacturer.   If you haven't tried XX2i optics, you really should.