I've been a long time fan of The Sufferfest cycle training videos.  As the name suggests these are true tests of your cycling mettle and the newest title The Wretched completely lives up to the Sufferfest standard.  In fact, it may set a new bar in Sufferlandia.
The Wretched runs for just less than an hour and is packed with suffer-inducing climbs, attacks and break away simulations using actual licensed footage from the Tour de France.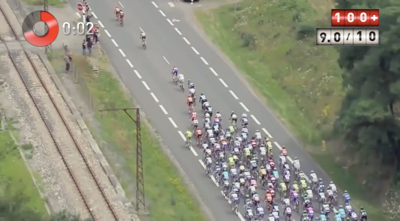 The Sufferfest videos always include an RPE scale to indicate how hard you should be pushing in the given segment, but new to the Wretched is a cadence indicator.  So now with the effort and cadence guidance not only do you get a good hard (ok very hard) workout, but because of the cadence recommendations you'll get to work different energy pathways and muscle groups while participating in a breakaway or a long and tortuous mountain climb.  The addition of cadence is a great idea and is well implemented.  You'll love to hate this feature. 🙂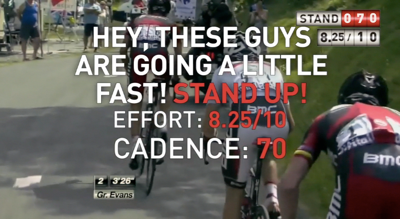 For those of you with computrainers, tacx trainers or other computer-integrated bike trainers, the sufferfest courses are programmed into Perfpro, Trainerroad and others so that the effort output is managed for you synced to the course.  The cadence is still up to you, but do it and feel the burn 🙂
If you, like so many of us, are stuck on the trainer for the winter months, I encourage you to try the Sufferfest videos, they really help you mix up the trainer work and keep it interesting.  
Enjoy the suffer.